With more than 620 000 visitors from over 200 countries, the Bauma expo in Germany is more popular than ever before.
The leading trade show for equipment and vehicles serving the building & construction and mining industry welcomed 250 000 international visitors in Munich from 8 to 14 April. Bauma has evolved into a must-attend event since its launch 65 years ago. In fact, the week-long expo hosted 40 000 more visitors than its last edition in 2016.
Curious? View the trade show photo gallery here.
Interest from China was especially 'strong', with more than 5500 delegates flying all the way from Asia to sample innovative heavy-duty technology. And several thousand industry stakeholders travelled from Japan, Russia, Australia, Sweden, the Czech Republic, Poland, Switzerland, France, Italy, Austria and the Netherlands.
The number of exhibitors exceeded 3700 from 63 countries – also a record. They reported 'good business' and 'full order books'. Meanwhile, this year's trade show was the largest Bauma yet; the halls and outdoor areas covered 614 000 square meters of space.
Did you miss Bauma 2019? The event is organised every three years. The next Bauma will be held in Munich from 4 to 10 April, 2022.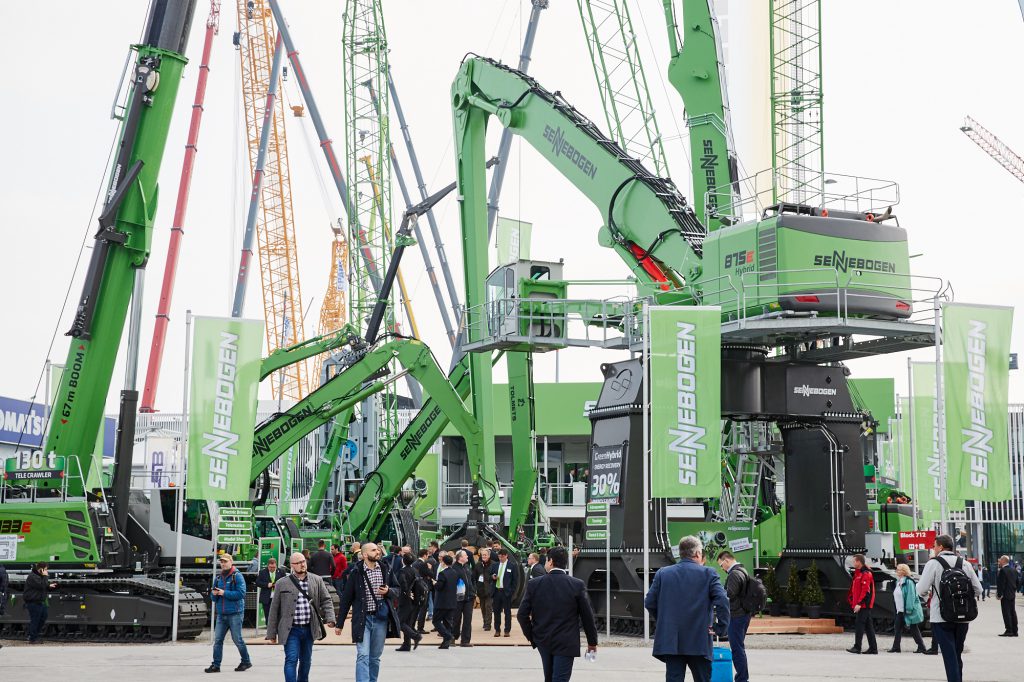 Photo credits: Messe München (organiser)
Would you like to share any interesting developments or article ideas with us? Don't hesitate to contact us.